Data Strip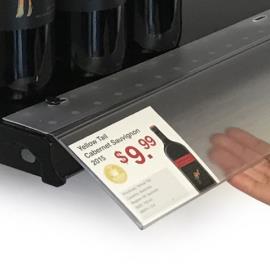 Data Strip
Data Strips are used in the retail environment to hold tickets in position on shelves hooks and baskets.
The most common lengths are 914mm (3ft) and 1200mm (4ft).
Standard colours are white, red, blue, black and grey.
Colour matched for corporate identity is also available to order.
Data strips come all clear if no colour is required.
20 Ridgeway Road, Edinburgh North 5113 South Australia