Custom Profile Extrusions: Offerings That Are Worth The Investment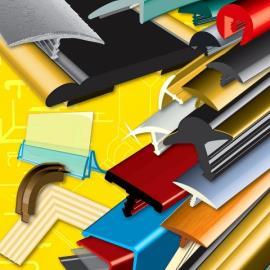 Custom Profile Extrusions: Offerings That Are Worth The Investment
If you are looking for a cost-effective and reliable way to produce custom parts for your project, investing in customized profile extrusions is worth it. This blog outlines the benefits of using custom profile extrusions for industrial applications and how they can create specific shapes that are impossible to achieve with traditional manufacturing processes. Find out why this type of offering may be the right choice for your needs!



What are Profile Extrusions?
Custom profile extrusions are a great way to add value to your product. By creating an autocross-section, you can optimize the performance of your product and/or save on manufacturing costs. In addition, custom profile extrusions can be an excellent way to create a unique look for your product.



Creating a Quality Product
Creating a quality product is important to any business, but it is especially critical in the custom profile extrusion industry. There are a few key things to keep in mind when creating a quality product:
1. First and foremost, the material must be of high quality. This means using a reputable supplier who can provide ide consistent raw material that meets all specifications.
2. The extrusion process must be well-managed in order to produce a consistent product. This includes maintaining proper temperatures, pressures, and speeds throughout the process.
3. Once the extrusion process is complete, the profile must be properly cooled and cut to size. This ensures that the final product will meet all dimensional tolerances.
4. Finally, it is important to thoroughly test the final product before shipping it to the customer. This helps to ensure that there are no defects or issues with the finished product.



The Benefits of Custom Profile Extrusions
When it comes to choosing a supplier for your custom profile extrusions, it's important to consider the benefits that they can offer. Here are just a few of the benefits that you can expect when you choose a reputable supplier:
1. High-quality materials – When you choose a reputable supplier, you can be confident that they will use high-quality materials in your custom profile extrusions. This means that your products will be durable and long-lasting.
2. Precise manufacturing – Reputable suppliers use state-of-the-art equipment to manufacture custom profile extrusions. This means that your products will be made to precise specifications, ensuring a perfect fit every time.
3. Fast turnaround times – A reputable supplier will have the capacity to produce your orders quickly and efficiently. This means that you won't have to wait weeks or even months for your products.
4. Competitive pricing – Because reputable suppliers have economies of scale, they can offer competitive pricing on their custom profile extrusions. This can help you save money on your overall costs.
5. Excellent customer service – When you choose a reputable supplier, you can be confident that they will provide excellent customer service throughout the entire process. This means that you can ask questions and get answers in a timely manner.



Considerations When Purchasing
When considering custom profile extrusions, there are a few key things to keep in mind in order to ensure that the investment is worth it.


First, consider the materials that will be used in the extrusion process. There are a variety of different plastics and metals that can be used, so it is important to select the one that best fits the needs of the project.
Second, think about the size and shape of the desired extrusion. This will affect both the cost and lead time of the project. Finally, pay attention to the surface finish of the extrusion. A high quality surface finish can make a big difference in the final product.
Wrapping It All Up
Custom profile extrusions offer many advantages over stock profiles, but it`s important to consider the investment carefully. Here are a few things to keep in mind when making your decision:


The initial investment may be higher for custom extrusion, but the long-term cost savings can be significant.
Custom profiles can be designed to meet specific performance requirements, which is not always possible with stock profiles.
The lead time for custom extrusion is typically shorter than for stock profiles, so you can get your product to market faster.
There are many experienced and reputable companies that specialize in custom profile extrusion, so you can be confident in their ability to meet your needs.
20 Ridgeway Road, Edinburgh North 5113 South Australia